Bruce Lane Memorial Scholarship for Military Veteran Students
The UCSC Retirees Association Bruce Lane Memorial Scholarship for military veteran students was established in memory of Bruce Lane, an architect on the UCSC staff between 1964 and 1991. He volunteered for immediate induction in WWII and left for service about two weeks after high school graduation. He served in Europe as a noncommissioned officer, was a recipient of the WWII GI Bill, was a commissioned engineer officer in the Army Reserves for 35 years, and was passionate about supporting UCSC military veteran students. The driving force behind the scholarship is Maxine Lane, who has carried on her husband's wishes following his passing in 2008. Maxine was featured in a University Relations Donor Profile by J.D. Hllard in 2018, click here to read that article.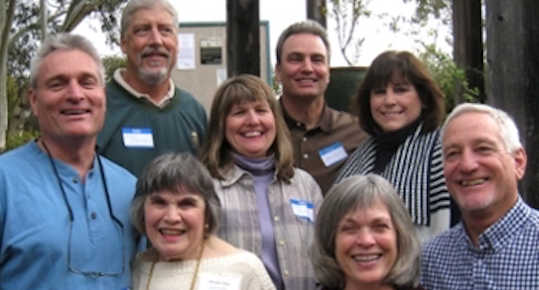 Maxine with her children and extended family attend the Scholarship Luncheon each year.
You can read about the Scholarship Recipients for the 2022-23 Academic Year in the
April 2022 issue of the Silver Slug Newsletter.