Announcements 
News
Read the latest Silver Slug Newsletter (November 2015).
Silver Slug T-Shirts are back and will be available for sale at Retiree events, beginning with the December 1 Holiday Luncheon for $20 (cash or check only).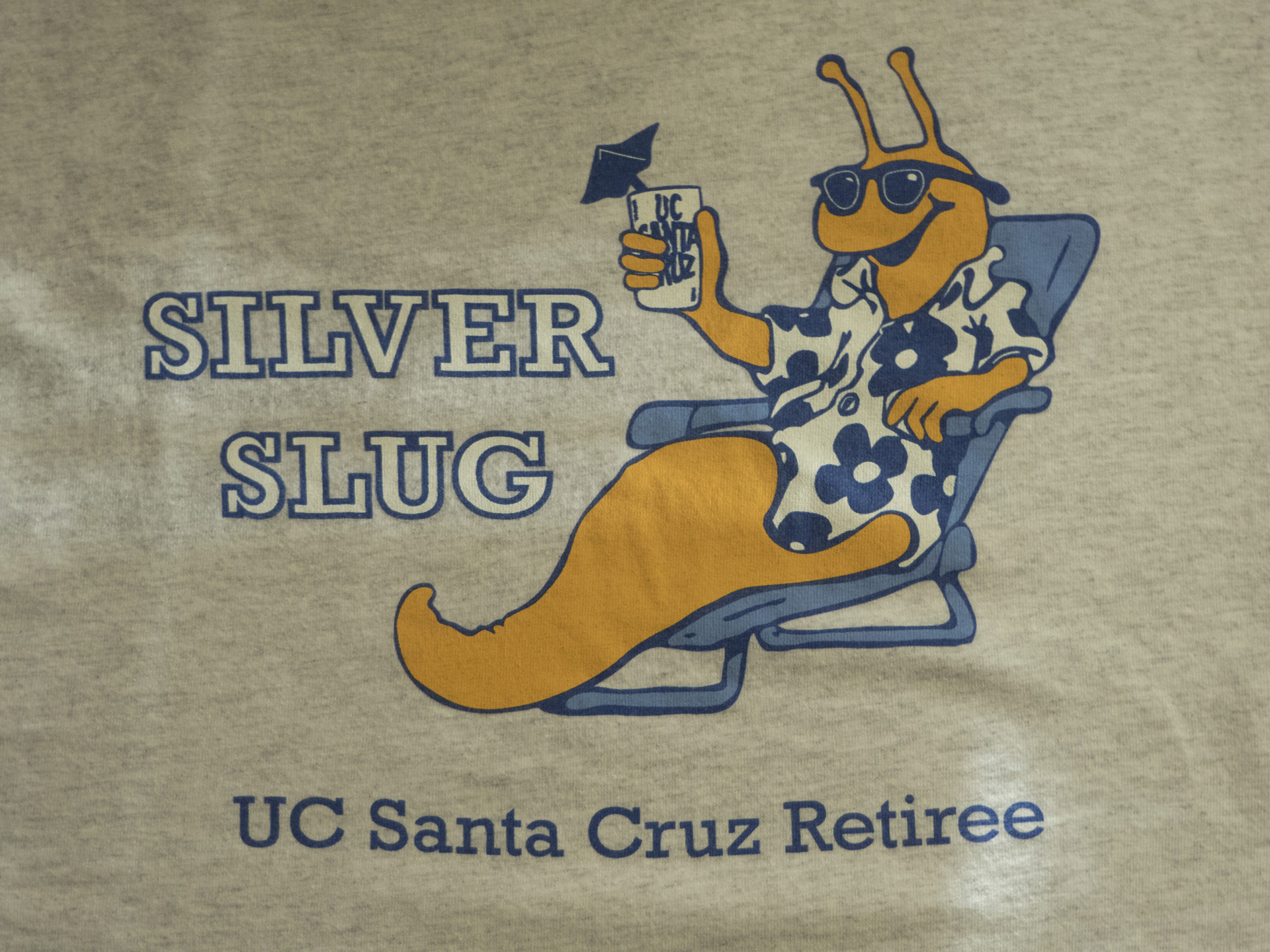 The new Retirees Center at Kresge College is open! Join us in welcoming Becky Skinner, the new center coordinator.
Our "In Memoriam" page is in the "Membership" section of our website. Please let us know of any retirees who have passed away in the past year who should be included in this list.
New retiree travel opportunities for 2015. Read more about our special travel arrangement with Collette Travel on our Benefits page.
Events 
Calendar
Upcoming Silver Slug Events:
December 1, 2015, 11:30am-2:00pm at Peace United Church.
Open House at the Retirees and Emeriti Center
December 3, 2015, 11:00am-2:00pm, located at Kresge College.  We invite you to come to our open house and help celebrate the new Center.  Refreshments will be served.
Photography Workshop
March 8, 2016, 1:00-3:00pm at University Relations Meadow Conference Room. Taught by Dave Kirk. More information to follow.
Speaker's Lunch
March 1, 2016, 11:30am-2:00pm with Mas Hashimoto speaking. Peace United Church. Watch here for more details.
Scholarship Lunch
May 3, 2016, 11:30am-2:00pm at the UCSC Arboretum.
Welcome to Retirement!
June 16, 2016, 4:00-5:30pm at the Cowell Provost House.
Members
WELCOME!
Sharon Barry
Mary McKinnon
Carolyn & Howard Hall
Cori Houston
Linda Jennings
Claudia Parrish
Nancy Loshkajian
Catherine Hawkins
Sandy Holeman
Ken Keegan
Retiree 
Benefits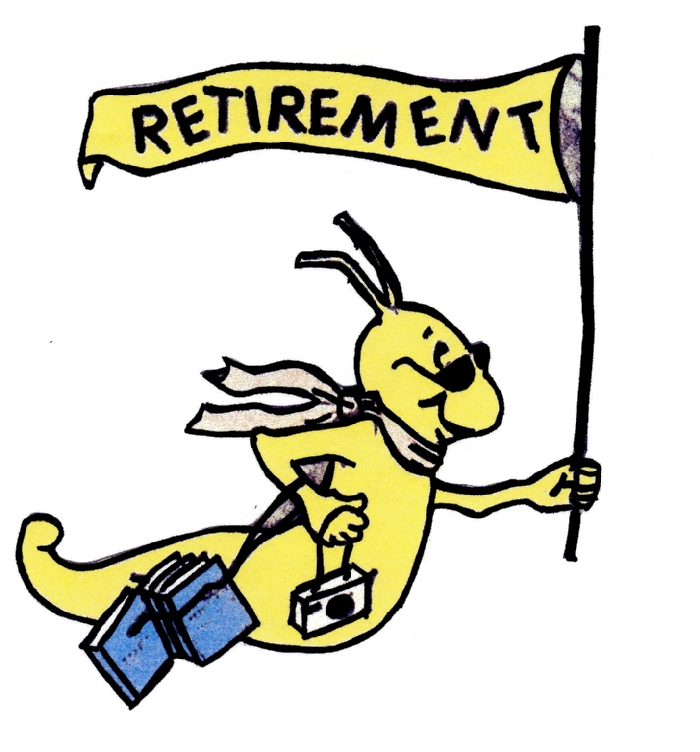 Find out more information about retiree travel, library privileges, parking, OPERS benefits and much more on the Benefits page.
The UCSC Retirees Association is an active member of CUCRA, the Council of University of California Retirees Associations.

Retiree 
Resources
The Retiree Association is all about staying connected.  Our Resource and Connections page provides links to valuable resources within UC and outside the University. We've also highlighted opportunities to volunteer and travel that may be of particular interest to retirees.
The UCSC Retirees Association is a member of the Association of Retirement Organizations in Higher Education.